Sami Kelopuro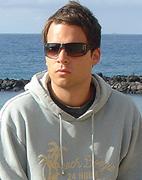 Sami "LarzLuzak" Kelopuro is a well known poker player who is often seen playing at the highest level of online cash games. He says his favourite game of poker is No limit Hold'em, in which he has been extremely successful, however he has also had great results in other variations of poker. In the last few years he has also had some great results in live tournaments and according to Poker Icons, the best are yet to come.
In recent months Sami has been involved in the media on a regular basis, playing online in some of the largest poker hands ever dealt. Sami is a fantastic poker player who has plenty of potential even at the highest stakes in which he already a regular participant and it is only a matter of time, before LarsLuzak wins his first Live Tournament.
Sami Kelopuro's Results
Data provided live by The Hendon Mob Poker Player Database.
Date
Country
Place
Prize
08-Aug-2012

Finland

€ 2,000 + 150 Pot Limit Omaha - Six Max Rebuy
Fennia Grand Slam, Helsinki
3rd
€ 17,640
$ 21,845
12-Jun-2012

Finland

€ 2,000 + 100 Pot Limit Omaha
Midnight Sun 2012, Helsinki
2nd
€ 32,264
$ 40,242
31-Aug-2011

Spain

€ 10,000 + 300 No Limit Hold'em - Single Reload
EPT - 8 - Barcelona, Barcelona
3rd
€ 87,100
$ 125,483
09-Aug-2011

Finland

€ 20,000 + 200 No Limit Hold'em - High Roller
Fennia Grand Slam, Helsinki
1st
€ 85,000
$ 121,356
02-Aug-2011

Estonia

€ 4,000 + 250 No Limit Hold'em - Main Event
EPT - 8 - Tallinn, Tallinn
7th
€ 35,000
$ 50,367
07-Jul-2011

United States

$ 10,000 World Championship - No Limit Hold'em
42nd World Series of Poker (WSOP) 2011, Las Vegas
111th
$ 54,851
24-Jun-2011

United States

$ 10,000 Pot Limit Omaha Championship
42nd World Series of Poker (WSOP) 2011, Las Vegas
2nd
$ 503,173
14-Nov-2010

Finland

€ 5,000 + 200 Pot Limit Omaha - Six Max
Fennia Grand Slam, Helsinki
2nd
€ 25,650
$ 35,103
25-Apr-2010

Monaco

€ 10,000 + 600 No Limit Hold'em - Main Event
EPT - 6 - Grand Final, Monte Carlo
12th
€ 80,000
$ 106,502
31-Aug-2009

France

€ 7,750 + 750 Main Event - No Limit Hold'em
Partouche Poker Tour II - Grand Final, Cannes
19th
€ 23,200
$ 33,171
18-Apr-2009

Italy

€ 5,000 + 250 No Limit Hold'em - EPT Main Event
EPT - 5 - Sanremo, Sanremo
12th
€ 45,700
$ 59,850