Paf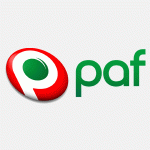 Sign up today
Introduction
Little known fact; Paf is a non-profit company, the money earned by Paf goes to good causes – play among friends is more than a motto to us.
Friendship and good causes
The only reason we exist is to generate profit for good causes. This purpose is reflected in the way we operate, the games we produce and the relationships we build with our customers. Our aim is to offer both entertainment and friendship. Any game played with Paf is a game played with friends where everybody wins. If you win you keep the money. If we win the profit goes to good causes. It's that simple.
We are generous
A lesson we have learned over the years is that our gaming customers are happy as long as the game is entertaining, reliable and generous. We of course abide by international gaming rules, as an example read about what signup bonuses we have.
We are generous in other ways, not only in the pay-off percentage. Our gaming club, Club Paf, offers Internet customers exciting contests and offers with attractive prizes, most of which are cost-free.
We consider our customers to be our friends and treat them with the warmth and respect a friend deserves. Look us up on Facebook for tidbits of this and that, especially during live tournaments.
We meet our customers
We are also different because we meet our customers. We meet them regularly. We meet them in the casinos we run on land and on ships and we meet them socially on trips we organise. We have taken hundreds of Paf players on holiday with us to Las Vegas.
We also meet our customers as the host of successful live tournaments we arrange, such as the well-established annual Paf Poker Challenge at Casino Paf on Åland, which now attracts hundreds of poker players from around the globe.
Sign up today